HANNAH - SOCIAL MEDIA MANAGER
Nine is a community for coliving and coworking on the beautiful island of Tenerife, Spain. During their stay, we ask our Digital Nomads to share their stories.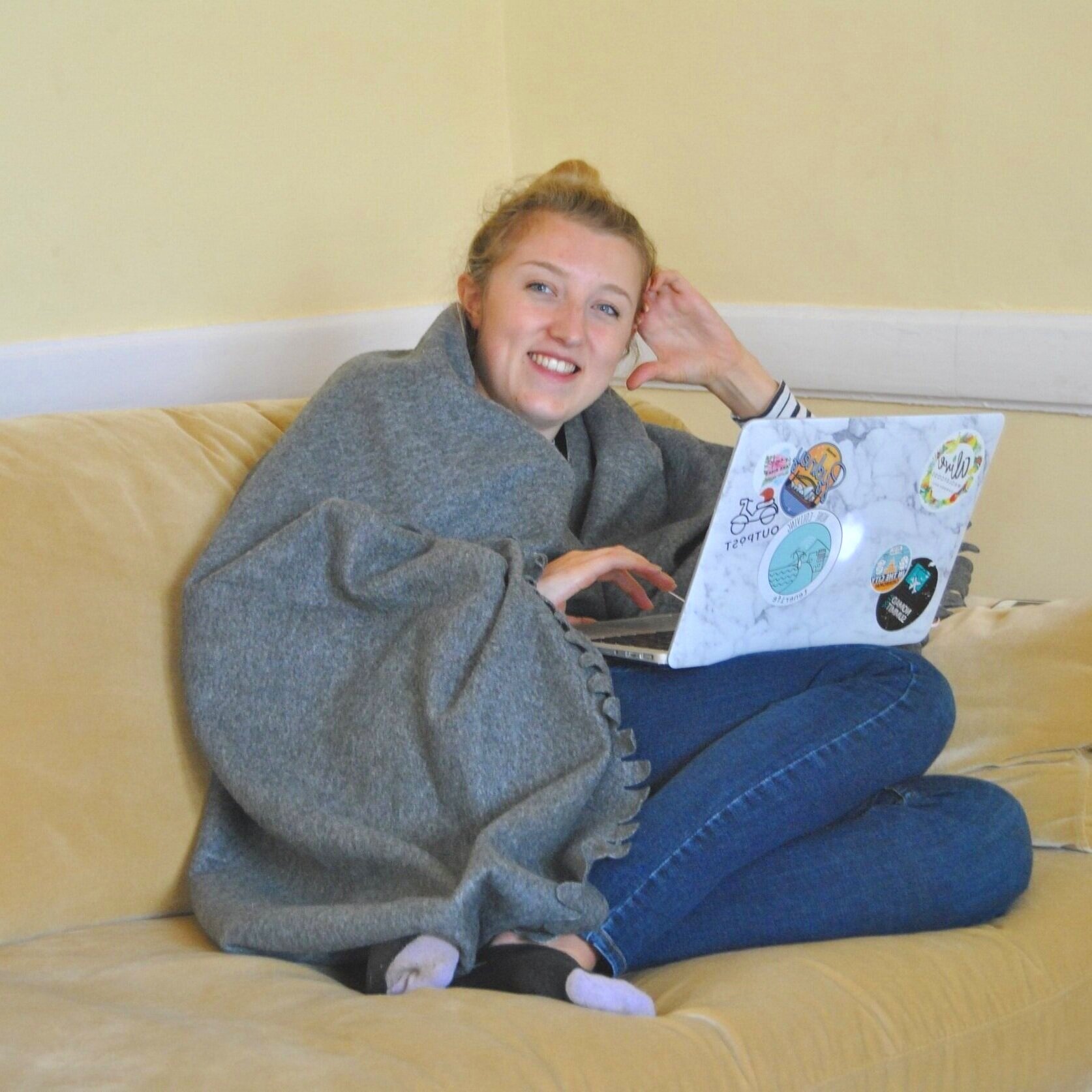 Country: England
Age: 24
Stayed at Nine: June 2019
Insta: @therosyroute
What's your background?
Travelling around the world wasn't something I'd always longed to do. As a kid, I was incredibly shy and loved the comfort of staying home. So, it makes sense that I went and chose the university just 30 minutes from my hometown!
Honestly I had no clue what to do with my life. It would change weekly, from architect to accountant and therapist, to eventually discovering and majoring in marketing. I began interning remotely for a start-up agency in London, helping vegan and plant-based brands. At the time the term 'digital nomad' wasn't even in my vocabulary. It just felt so normal to work from home or coffee shops.
Then, after going down a rabbit hole of YouTube videos and blog posts on how people were travelling the world fulltime, I was like "Maybe this is something I could actually do. Maybe I don't have to get a graduate job in the city, or save up to go backpacking like my friends".
Before my final year of study, a summer of backpacking and volunteering in Europe (and still interning a few hours a week) really gave me the travel bug. I knew right then that I wanted to work and travel full time with just a backpack and a laptop.
Amazon FBA was my first pursuit into online entrepreneurship. Successfully pitching for a grant from my university, Rosy Globe was born. Rosy Globe was a bamboo toothbrush brand I designed, got shipped to Amazon and began selling in the UK. After about a year of just about breaking even from Amazon's ever increasing fees, I cut my losses and said goodbye to this business baby of mine. At the time, it felt like a huge failure. Really, it was an incredible and steep learning curve. Sure, it didn't become a million-dollar business, but I'm so glad I took a leap and tried.
Another passion of mine is blogging. By no means am I 'successful' at it yet, but the whole process of writing and looking back on your old thoughts and adventures fascinates me! I still blog. It's more of a hobby than anything, but let's see where it goes.
How long have you been working remote and what are you currently working on?
Officially my remote life started in October last year (2018). I began working for Power Surge Marketing, a fully remote team now originally based in Alberta, Canada. I still work with Power surge today, managing Facebook ad campaigns, creating lead generation funnels, and writing copy. I love our global team and although we've never met, I feel like I know them as well as sitting across in an office each day.
After a 10-day 'trial' in Budapest I realized I could totally do this full time, and headed to South East Asia and Australia before visiting home for a month. Now I'm here in beautiful Tenerife!
Why do you think Tenerife and the Canary island is a good destination for digital nomads?
Tenerife wasn't even on my radar of places to work until a few months ago. As a brit, the Canary Islands connote all-inclusive beach resorts to take the annual family vacation. But, when looking for a coliving place in Europe, these tiny volcanic Islands emerged as a serious hub for nomads. Who'd have thought it?!
Now I've been at Nine for a month, it's easy to see the many reasons why digital nomads love the Canaries. Boy, where to start…
Working at a desk all day, it's so nice to have amazing nature around everywhere you look. You're never far from a beautiful beach or hiking trail here, and even just taking a break in the garden with the sunshine is so nice. The weather in the Canaries is warm all year round!
Another big benefit is the time-zone. Working on US time zones when travelling in South East Asia was tough! Midnight meetings and super early mornings were not my friend. Here, you can do yoga or explore in the morning, then work through to the evening. And because this is Spain, everything is open late so you don't feel like you're missing out. And of course there are lots of smaller reasons to love the canaries as a nomad- It's easy to get around on public transport, the Spanish culture is relaxed and traditional, the food is DELICIOUS, and it's a pretty affordable place to live.
What is your favorite thing about Nine Coliving?
This is a tough question…above all it would have to be the community. Being a digital nomad can be lonely at times, but being at Nine I'm super productive in the office space, and then enjoy everyone's company at morning yoga, hikes and family dinners.
Oh and Lara of course! #bestcolivingdog!